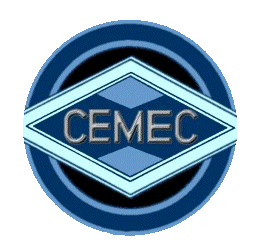 <!"cemec/cemec_intro.html"> The CEMEC was a famous French motorcycle manufacturer, located at Bièvres (Seine et Oise), born just after WW-II from the CMR as an authentical French big flat-twin, ersatz of the past invaders BMW R12 and R71.
The famous model L7 (750ccm Flat twin) was built from 1948 to 1954 1500 times. Eight releases were made (L7-1 to L7-8).
The CEMEC factories crashed 1954. Ratier-Montrouge, the old propeller manufacturer since WW-I, purchased CEMEC 1955 and from now on took the manufacture of the 600ccm OHV forward.
(The main client was the French administration, the motorcycle section of the CRS.
1964 Ratier was caught by Thomson who stopped the bike production to the advantage of electronics for the MIRAGE fighter.
So, years after, June 2 1966 I became the happy owner of a CEMEC L7-1 from 1954,
Whereby the license paper indicates: Date of manufacture: UNKNOWN.
(I'm very proud of it :-)
(You dont believe it, but the S/N is 1448 :-)
Accessories:
Dynamo CEMEC L7: Replacement: Bosch, 6 Volt, small modell (Ø91 mm )
to be found on older (till ~1974) VW Bug, DKW or Porsche too.
Regulator: Replacement: Ducellier for Renault-Dauphine.
Spark screws: Dauphine too.
Valves: Replacement: Citroën 11CV (Traction avant).
Saddle mono: Replacement: DKW, (just shave the logo with a razor :-)
Light: Replacement: Citroën 11CV.